I thought I would pick up a few new digital images to play with since the girls have a few activities and I have to sit and wait till they are done. I thought this cute image called
Snowball Boy by Whimsy and Stars studio
by Mabelle R.O. was super cute, but since I have girls...I had to change it up a bit to work for me...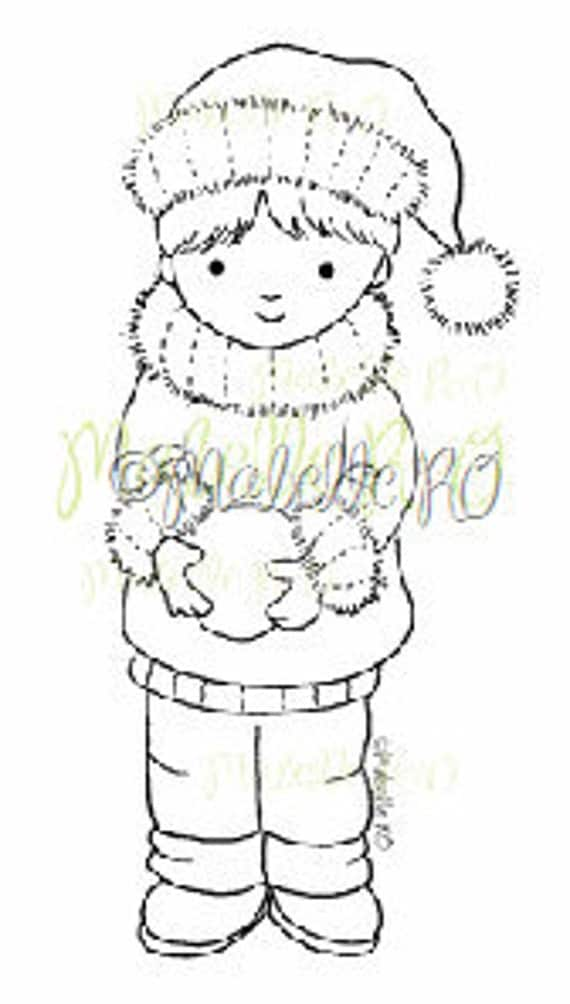 so I pulled the image into my editing program and hid the two sections of hair right above his ears...then printed it out. I then pulled out my Copic markers and chalk and got busy...I used some fun flock to make her fluffy parts of her outfit soft...and some Martha Stewart Snow Glitter on the snowball so it's shiny and chunky looking like real snow.
So...what do you think? I think she's adorable and it's going to be a lot of fun giving her different types of hair...the girls already are working on a few with pony tails!
Happy crafting....Lynda
Supplies: Digital image: Whimsy and Stars, Pattern paper: Momenta; Diectus from Spellbinders, and embossing folder: Swiss dots by Cuttlebug.