Happy Tuesday everyone..here is a fun project idea that I like to do. There are times when I look at a stamp set and think that I would like to create an entire scene using the set...so I do. I paint a lot, so I look at my stamps as more than just individual images at times...
For this project I started with this great stamp set from Hero Arts titled Right at Home:
I first stamped the house in the center of my cardstock strip using Memento ink...then added a fence to either side...then another house and repeated the pattern till my paper was full and I had a cute neighborhood. I then stamped clouds along the top...I created a mask using a scrap piece of paper so I could place some of the clouds behind others for some depth to my project:
I then began to add some color to my street scene...using my Copic markers to color in each house, add some shading to the clouds and fences:
I then used some watercolors to add grass and some blue sky to my scene:
I then cut my scene into three pieces, stamped a sentiment onto each one, and added each part to a coordinating card base.
Here is each card individually...as you can see you can create some fun unique card set easily in one sitting: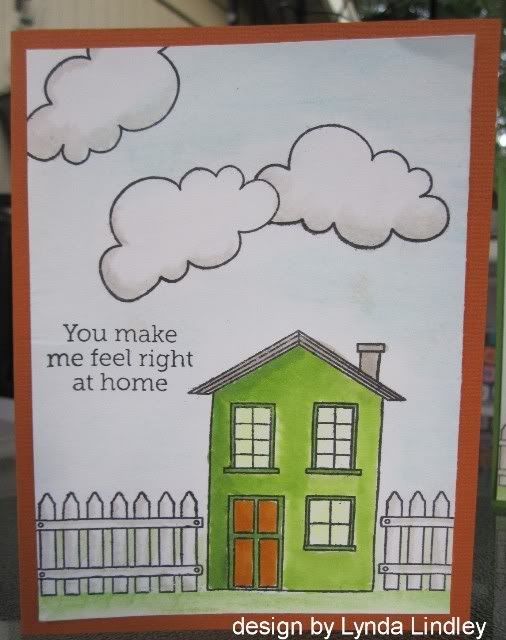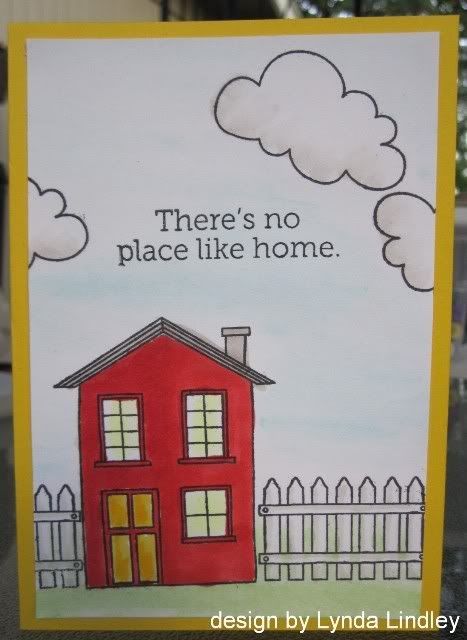 Be sure to check out all the other amazing Hero Arts images that can be found in the store.
and don't forget our challenge this month is Wedding or Graduation project...