http://dixiepieces.com/index.html
Be sure to mark your calendar and clear your schedule to play in all the fun at Dixie Pieces Summer Splash Crop this weekend!!!
There will be challenges, games, and of course...prizes...
We have been so fortunate to have such generous sponsors:
Cornish Heritage Farms
My Acrylic Albums
Paper Patch Crafts
Rita Marie
Scrap Diner
Scrap Friendzy
That's Jazzy Stamp Dreams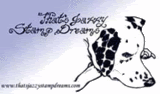 I hope to see you there!!!