Today....it's Freebie Friday over at the
Paper Popsicles blog
...so what are you waiting for??? Just look at the cutie you can pick up for FREE....but you'd better
hurry
...once today is over he'll go back to the store for sale only....
Tomorrow...is the Creepy, Crawly, Blog stomp.... start your weekend off with a stomp as we have a great time showing off some Halloween projects, a few tricks, and of course treats with the CREW from Paper Popsicles...the fun starts at the
Paper Pospicles blog
first thing in the morning...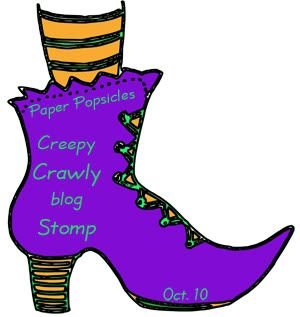 and of course....there are treats....like these...
so....what are you waiting for....well tomorrow of course...but stomp on over to the
blog
in the morning and get started stomping around....I think you'll love what you see and you just might be a winner!!!
Happy crafting.....Lynda