So this weekend was very fun, hard, long, and exhausting for many reasons. Getting prepared for our hosting of the Princess tea party was at the top of the list...this nasty cold that I have made every chore seem to take hours longer than it needed to. I think it was mostly because every time I put my head down and lift it there would be this throbbing sensation that seemed to radiate around like a halo. I can't remember the last time I heard my heartbeat in my ears....maybe I never have before, but this cold has my head to stuffed that I was hearing my heartbeat....weird!
Well...the party was wonderful....the girls all had a great time and were very gracious to eachother. They first made these cute foam crowns; I had glued marabou to each one ahead of time, so it was sticking on the jewels, and decorating with other peel and stick shapes as desired. I also had a little foam purse complete with first initial for each of the girls to further decorate. The had so much fun and each purse and crown turned out so different!
Next it was time for tea. The tea was so cute; all the gloves, crowns, and jewels...and lets talk about all the pinkies pointed out just as the princesses themselves would have shown them to do! They loved the idea of chosing their cookie from the tray...using the fancy tiny gold spoons and the tiny china cups (thanks Kerry!).
The girls then each posed for a Princess photo, so I can send these along to the parents with the thank you notes; which we need to complete this week. Then it was gift time....there were so many cute things that she got! I don't think I ever remember seeing so much Princess wrapping paper in one place before in my entire life!
The day ended with the girls all piled under the slide bed...pretending to all be the daughters of the Queen (my little Princess who was promoted for the day by her friends).....the Queen was reading them bed-time stories...it was so cute to see!
The Queen then walked each of her guests to the door where they were presented with their Royal goodie bag on the way out....full of (you guessed it) even more Princess stuff!!!
I think the day went really well.... I have nothing to base this on other than the fact that I had fun... You see...I never once had a birthday party as a child where I got to invite anyone over....there were no sleep overs...there just weren't. This is all uncharted territory for me as a Mama; thus the title of this post is manual not included since I'm pretty much winging this whole thing...... I am working hard to create images that will last a lifetime for my girls; so I hope that after this day she will continue to remember:
- making all the tea cookies with the cookie press
- decordating all the tea cookies with tube icing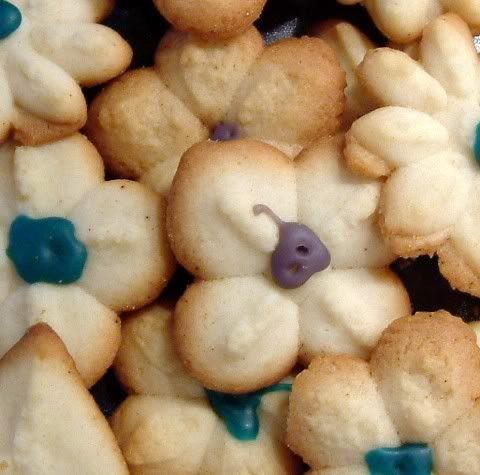 - decorating the birthday cake (that was made by the youngest and myself when the Princess was at school)....all that pink icing; the wrting on the cake; the icing flowers, and lets not forget the sprinkles that you insisted on dumping on the top!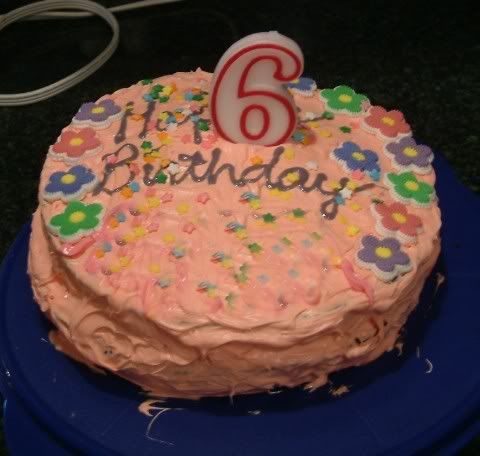 - how fun it was to decorate the crowns and purses: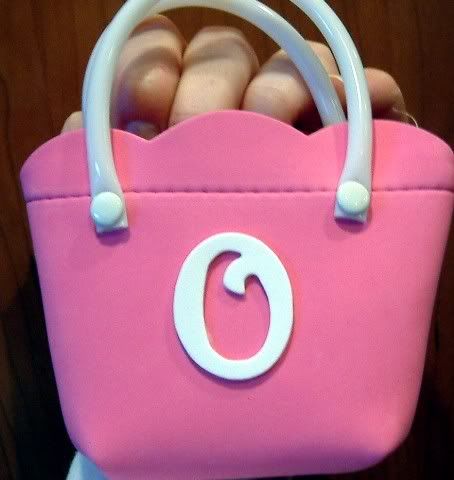 - how proud your parents were of you for giving all your balloons away to your friends so they could take a part of your party home with them
- how nice it was to share all your things with your friends
- what it feels like to have your home filled with good food, friends, and fun!!!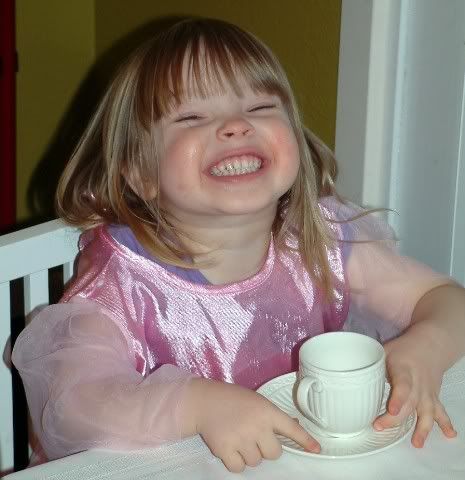 Thank you for making this a wonderful Princess Tea Party for me too....my very first!
Love you,
Mama