So...I have a nasty sinus infection/bronchitis thing going right now...not sure who really started this thing in our house, but we've all gotten it in one form or another now... I just so happen to be the last one to pick it up...and my head feels like it's full of puffballs...my ears are stuffy feeling and the cough is enough to make your back hurt...ugh!
All that being said...I did manage to create through all this!!! Yahoo!
For my next round of work for Heart in Hand Scraps I chose to remix this adorable gift journal that Linda Albrecht created...the class is currently free...not a typo...I did say FREE...so you can go to this link and download a copy of it yourself:
http://heartinhandscraps.com/boutique/index.php?main_page=product_info&cPath=42&products_id=355
Then....you could make one of these: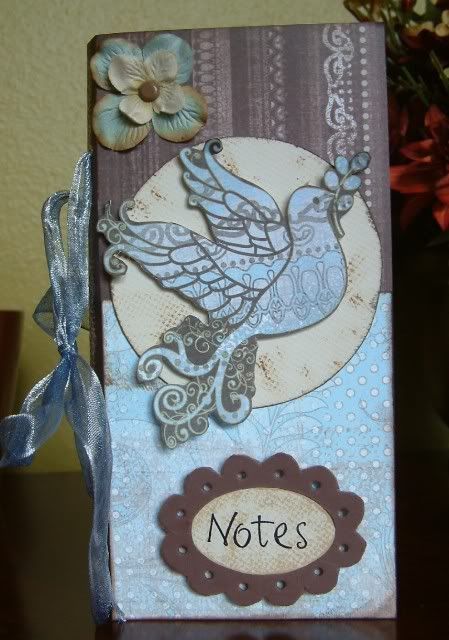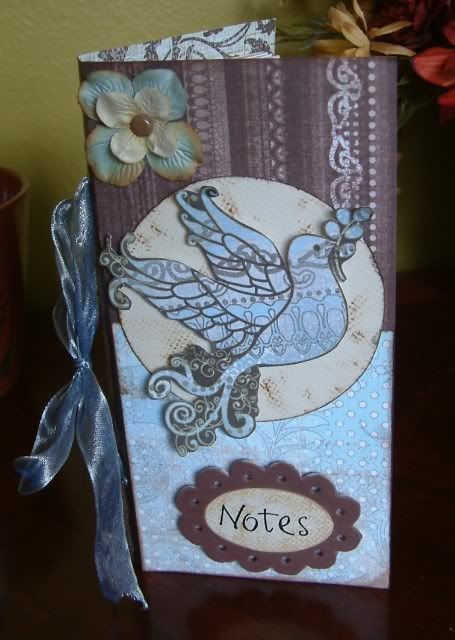 I made mine with the amazing Sassafras Lass papers from the January Life is Beautiful kit from Paper Popsicles. I also used Maya Road Chipboard, May Arts Ribbon, and Primas for the cover. I so love this paper line and love the colors.
I am going to put this by the phone so we can jot down messages in it...what will you do with yours????