So...I have been working on some altered chipboard holiday pieces for Paper Popsicles this week. I got these two completed and I think they turned out great.
The first is JOY. This is a Making Memories chipboard word. This design features Basic Grey Fruitcake paper; Primas; Lil Davis glitter glaze, some rhinestones...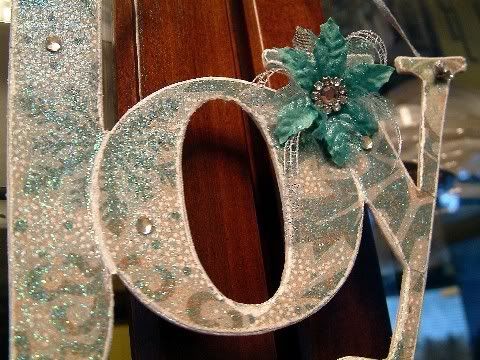 This next shape is also from Making Memories. This one is covered with Imaginese papers and lots of glitter glue, glaze, a beautiful Imaginese pointsetta...